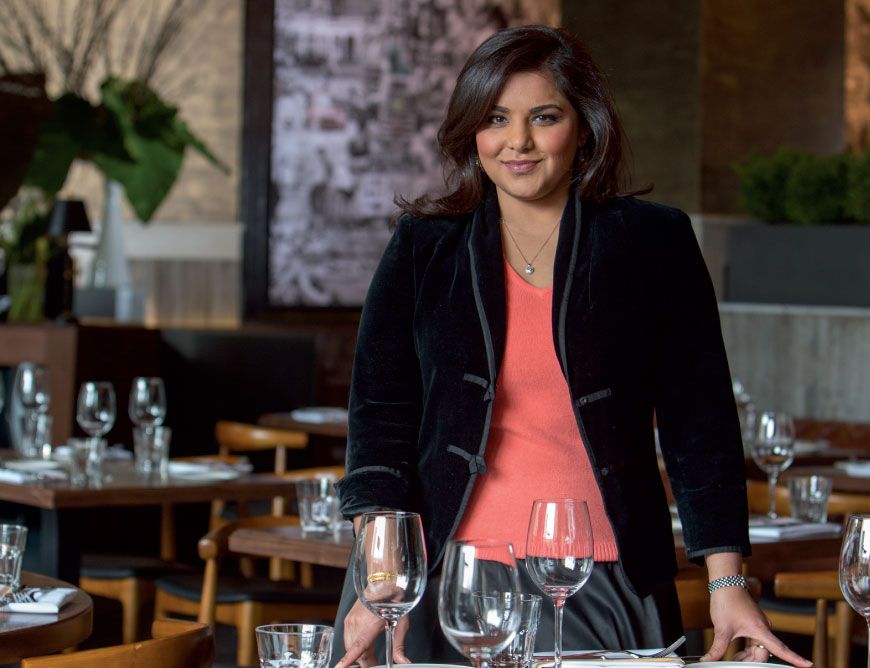 Master Sommelier, Host of Check, Please! & Restaurateur
Born and raised in Monterey, California, Alpana Singh's strong work ethic and ease with people of all ages stemmed from a youth spent working in her family's South-Asian grocery store. It's an immigrant work ethic that is built into her DNA. Her great-grandparents came from India to the Fiji Islands to work as indentured laborers and eventually settled on the island for three generations. Alpana's parents immigrated from Fiji to the United States in 1975 to pursue a better a life for their family and like many Indian parents, they wanted their daughter to become a doctor. And although Alpana expressed an interest in science and biology, she also became enamored with food and restaurants from a very early age. As a little girl she loved watching cooking shows on PBS and would dream about traveling the world and eating all that delicious food! While waiting tables in college, she discovered wine and found that it united her varied interests in traveling, history, food and yes, even science..
At 19, she pursued a path in the business with a job as a wine sales clerk at Nielsen Bros. Market in Carmel, California. By 23, she had landed the sommelier position at the world-renowned Everest Restaurant in Chicago. Just three years later at the age of 26, Alpana went on to become the youngest woman and the only South Asian ever to pass the final level of the Master Sommelier exam which has a pass rate of 3%. There are 262 professionals world-wide who have earned the title of Master Sommelier since the organization's inception. Of those, 27 are women.
This distinguished accomplishment, along with her effervescence, experience and energy, was magnetic, and it wasn't long before Alpana found herself in the local spotlight. For ten seasons, she served as the host of the Emmy Award-winning restaurant review television show, Check, Please!, on Chicago's PBS station, and returned in 2018 after a five-year absence.
In December 2012, Alpana opened The Boarding House, a wine-driven concept in the River North neighborhood. In February of 2015, Alpana opened her second restaurant, Seven Lions, on Chicago's iconic Michigan Avenue. In 2016, Alpana announced her third restaurant venture, Terra & Vine, in Evanston, Illinois.
Alpana was proud to be included as a Crain's 40 Under 40 honoree in Chicago in 2001 at the age of 24 and has since been a prominent member of the community. She is a member of the Advisory Council for the Illinois Restaurant Association and Choose Chicago where she serves as Treasurer on the tourism board's Executive Committee. She played a significant role in bringing the James Beard Foundation Awards to the city of Chicago in 2015.